Read "Peruvian food looks like this..." on TravelFeed.io for the best experience
---
---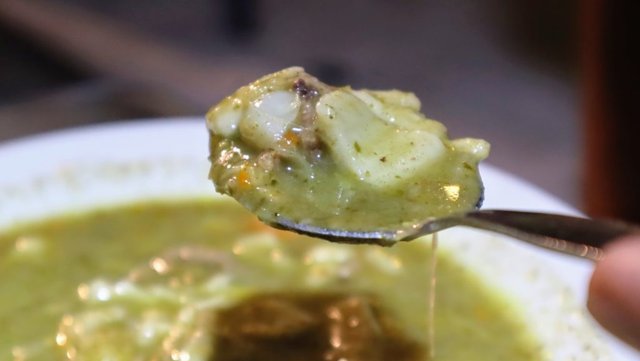 ---
It's about the Jorge Chavez International Airport, the hustling taxi, the hectic bus situation and all the Lima's ghetto area we accidentally got to be in for a few hours. Bizarre but quite an adventure for the first day in Peru. I turned out to be proud to experience it. Anyways, the Peruvian foodie journey's gotta continue.
** Long flight, rough day, and a lot of things we gotta adjust and learn. Airbnb ($55 Credit with this link) was totally a good choice as we stayed with locals, learn a bit of their culture through our stay, more privacy and most of the time, quite clean. Though, if you're more like hotel/hostel person, Agoda will get you the best prices possible :)
Our First Peruvian food in Peru
We have done some research on Peru a good amount. A trust-worthy source says Peruvian food is AMAZING! That got me all excited. The weird things we heard and we're so looking forward to trying were those guinea pig, alpacas meat, the ceviche. Though, it didn't happen the first night...
We found a decent restaurant just minutes walk away from Airbnb we're staying at. After the rough day, we just had no urge to walk any further. The place we went called 'El Farol', a small colorful local restaurant. On the reviews say they serve delicious ceviche but perhaps, not at night when an amigo waiter told me 'No' and asked if I want any of the Menu of the day dishes instead.
With all the hunger, we said yes straight away and chose whatever we could translate it a bit from the menu board. It's our first time and especially, our first actual Peruvian meal in Peru so any Peruvian food shows up on our table would be so exciting to eat anyways, duh.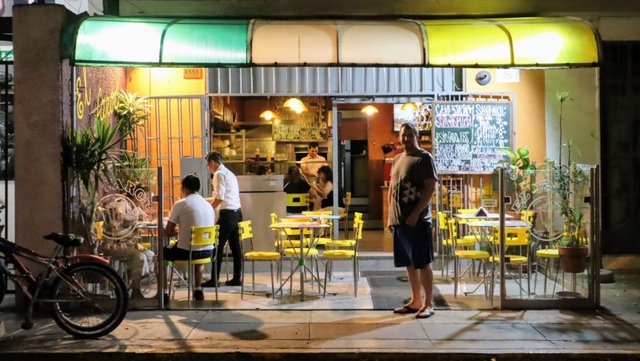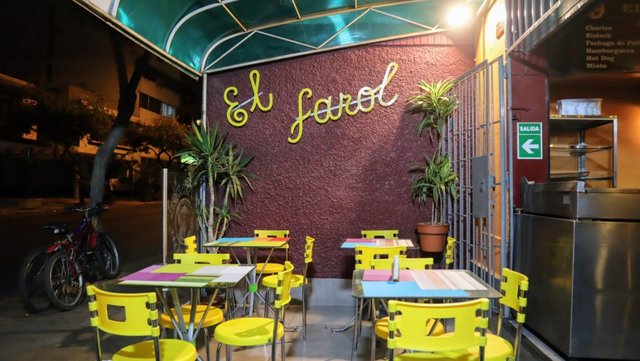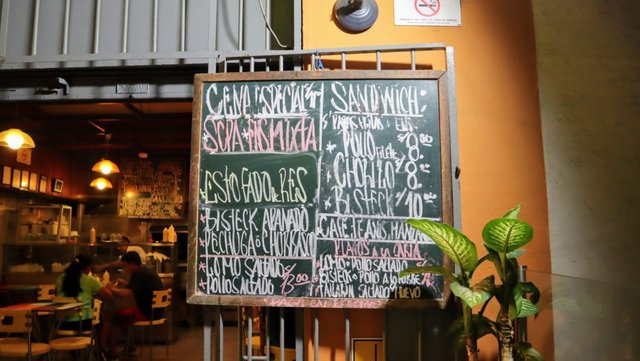 The Peruvian lime, the Peruvian charm
The first things came to the table were a few wedges of lime, spicy sauce and some of the places would also serve either roasted or deep-fried corn nuts as an appy.
** After spending a few weeks here, we realized they love their lime, their corns, and many more thing we need to get into deeper one of these days. Wait for it...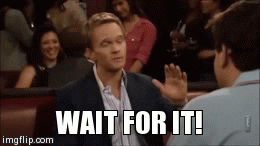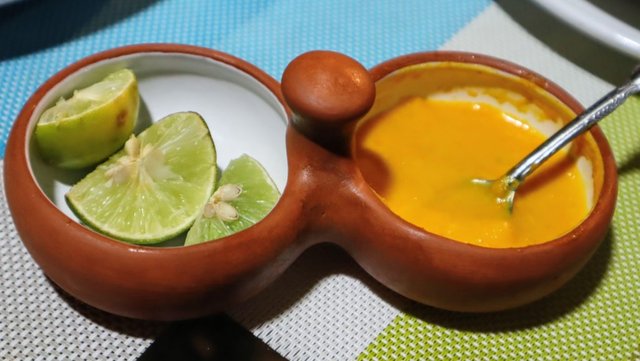 The meal set... It's everywhere all over the places in every city and every restaurant. Peruvians love 'Menu del dia' or Menu of the day. Most of the time it is very affordable and would come with a set of appetizer, a main dish and if they like you enough #jk! If they're kind enough, you also get a cup of fresh delicious juice. Well, unlimited too!
Sopa mixta
A bowl of slimy noodle soup with mixed veggies and beef... It's bittersweet. I love soup and for fact that it's warm and such a comfort food (Asian talking). Though, I never like the types that are made a bit slimy or gravy-like so... I'm not quite sure about this one. Great taste with all the spices though.
Bistec Apanado
This one is straight stir-fried beef with bell pepper, onion served with rice and fried potato. Somehow, I think there's nothing so special about it. It's just so similar to the normal stir-fried dishes we eat with rice I used to. Just a few wedges of fried-potatoes added on and that's pretty much it.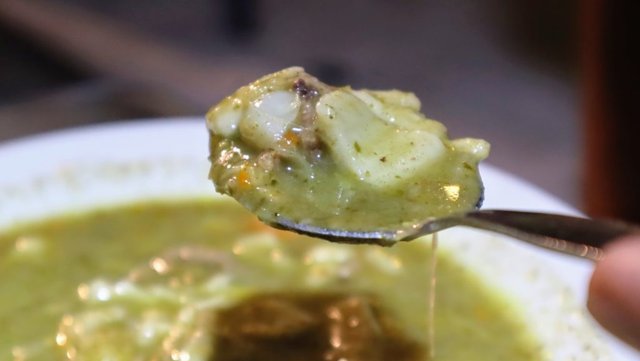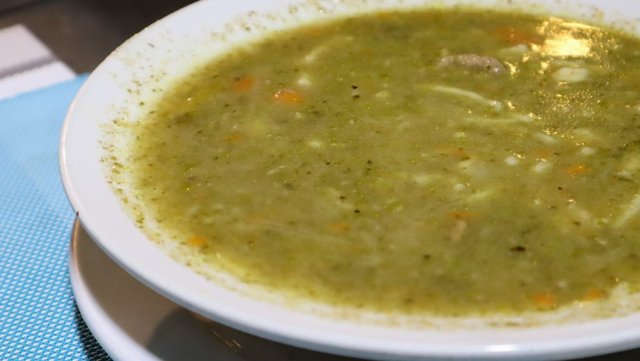 Peruvian Sandwich
A sandwich is a sandwich.
There's bread, a few types of vegetables, meat and maybe a few fries on the side. Just like it here in Miraflores, Lima, Peru with our very first actual Peruvian meal. A sandwich is a sandwich and I don't know what more to say but 'ditto'...
Well, it was quite fun looking at a chef while he's making it just right there where we dine.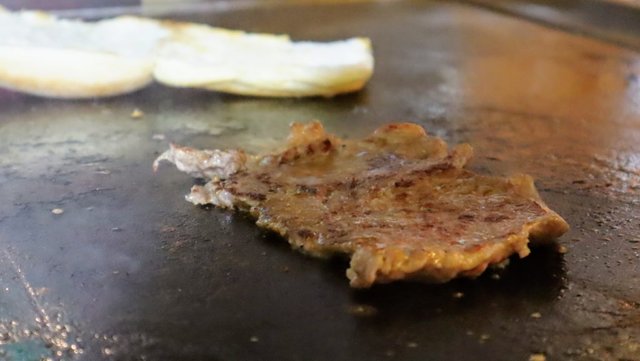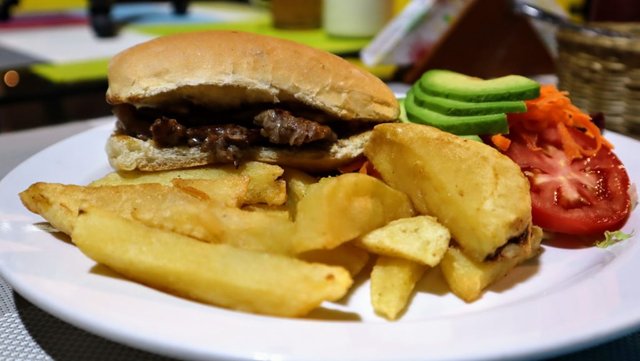 Now I'm at the point that I'm about to say 'Uh.. Oh..'
Though, DON'T judge too quickly. It's just our first Peruvian food on our first day in Peru so...
We are a few weeks in on this Peru / Inca journey. Our first time ever in South America and many things have been surprising us almost every day both food-wise and other things. Peru has many types of food just like this meal we just had, something we're actually used to and not that excited about it but there are still a lot more things that have wowed us along the way. I'm looking forward to sharing more of Peru!
Just...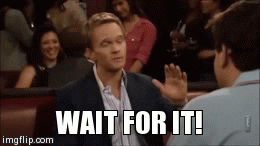 El Farol
Address: Av. Petit Thouars 4551, Miraflores 15046
Tel.: (01) 2216764
Hours: Mon-Sat 8AM–10PM *Closed on Sunday.
Earn $55 Airbnb Credit here or find affordable hostel to fancy hotel through Agoda for your next stay in Peru! They price match!
Chao for now <3
㋡ Get $55 TRAVEL CREDIT
㋡ GET PAID to Google Search
㋡ EARN CRYPTO while browsing
🎥 Check out all MY GEAR
---
All copy and photos are original content by me.

TO SUPPORT WITH LOVE 💙 PLEASE SUBSCRIBE!!! TO MY SUPER DUPER AWESOME FOOD VLOG CHANNEL AND THE BRAND NEW 360° VR TRAVEL CHANNEL. SUPER FUN! COME JOIN! :)
---
View this post on TravelFeed for the best experience.