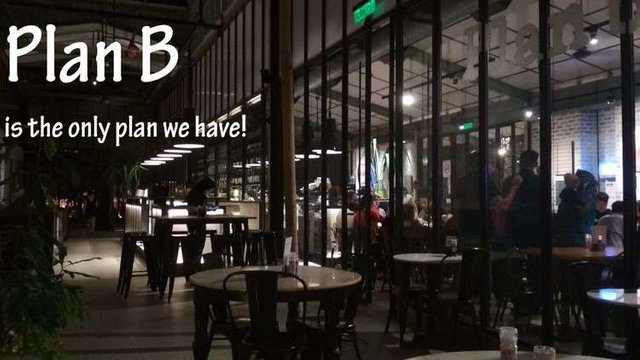 You see, during the Chinese New Year of lunar calendar, it marks one of the significant date for small towns, especially in Ipoh, my home town where many Chinese were staying there. After dinner on the Chinese New Year Eve, I originally wanted to go for boba tea at the old town, but to found out it's closed due to the celebration! Seriously, that is one of the most arrogant tourist place I've seen in my life(the town I was born). As we turned our head, that's right! Plan B!!!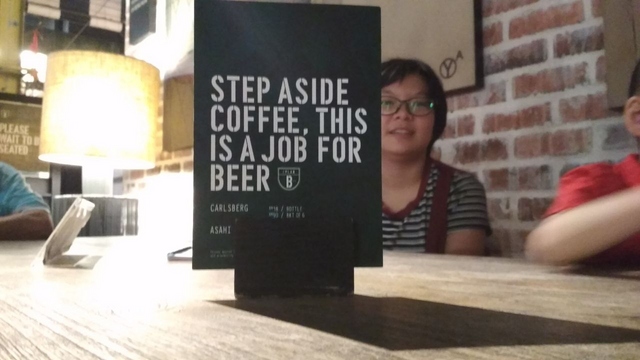 The story was, originally we did thought of coming to Plan B, just because we came here previously, so we've decided to go for bubble tea. And now what happened is, bubble tea was not open, the original plan now become our Plan B!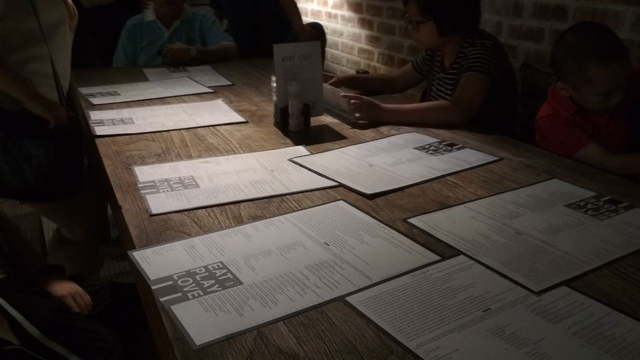 Originally, some of the best Plan B I loved most in Petaling Jaya was SS2 and Paradigm outlet, but they're no longer there. So, I guess the only "exit" strategy, which is the Plan B left is only 3 outlet now, Publika Solaris in Kuala Lumpur(very near to my house, but parking is the pain in the butt), and Mid Valley Mall which I previously wrote a review about. For further information, you may visit their official website at https://thebiggroup.co/plan-b



Source from THE BIG GROUP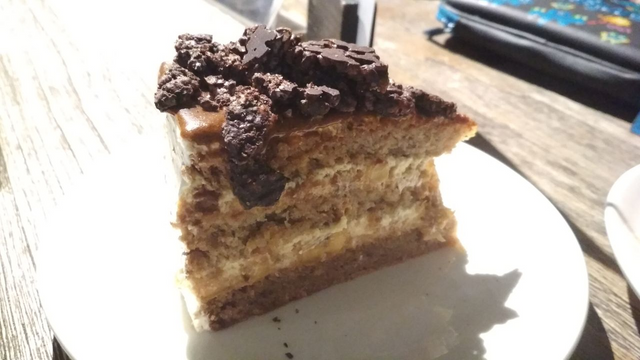 Since we only visit Plan B like once a year, and we're not always visiting the same outlet, and therefore some of the cakes we haven't try before. This for example, is a BANOFFEE CAKE. I was like, WTF?! Nope, not vulgar word. Where's the food?! And here comes a banana toffee caramel cake. Read the ingredient you can assess how crazy it was. Texture were soft and mind blowing. My saliva glen uncontrollably pushing saliva out from behind my jaw line and filling my mouth.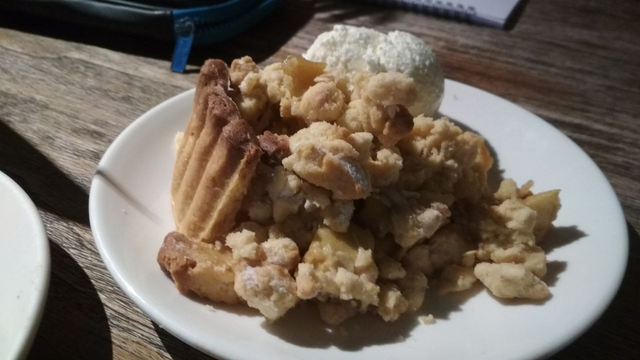 LazyMom @francesaw loves the apple crumple here, but I'm not a big fan of it. The ice cream that came together is very soft, smooth and have a strong vanilla flavor to it. In my opinion, this ice cream could be very expansive or it could be own recipe. Does not feel a lot like market version. The pastry were already crumpled as I guess this may be the last portion and the staff probably pour in every single bit of it.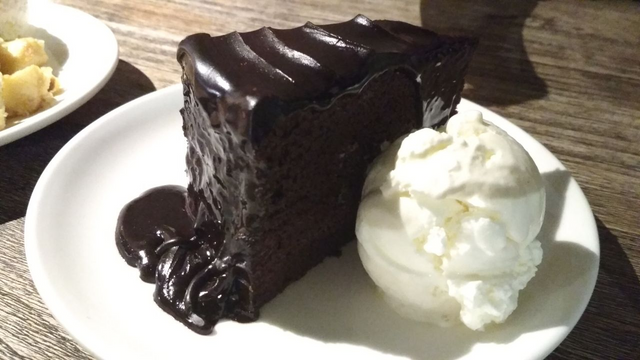 And then, followed by a piece of classic chocolate cake. The chocolate melts on top of the cake is super rich and dark. Coupled with the vanilla ice cream, once again tasted marvelously awesome, since I'm a chocolate guy. It's classic, simply old cocoa taste. This is definitely a must have.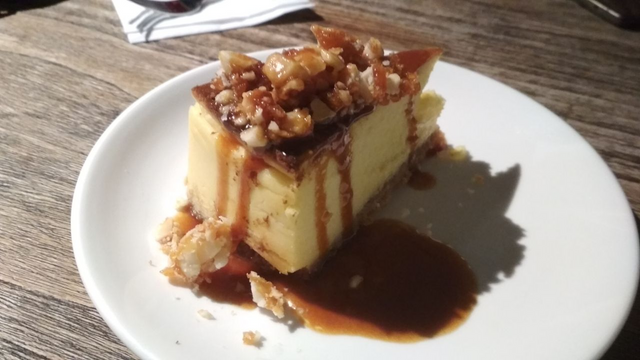 Let's not forget, we had this many occasion previously, the Salted Caramel Macadamia Cheesecake. No doubt, the price for this slice is pretty high for our Malaysia standard, but it's definitely worth it, especially we're talking about Macadamia nowadays become really expensive.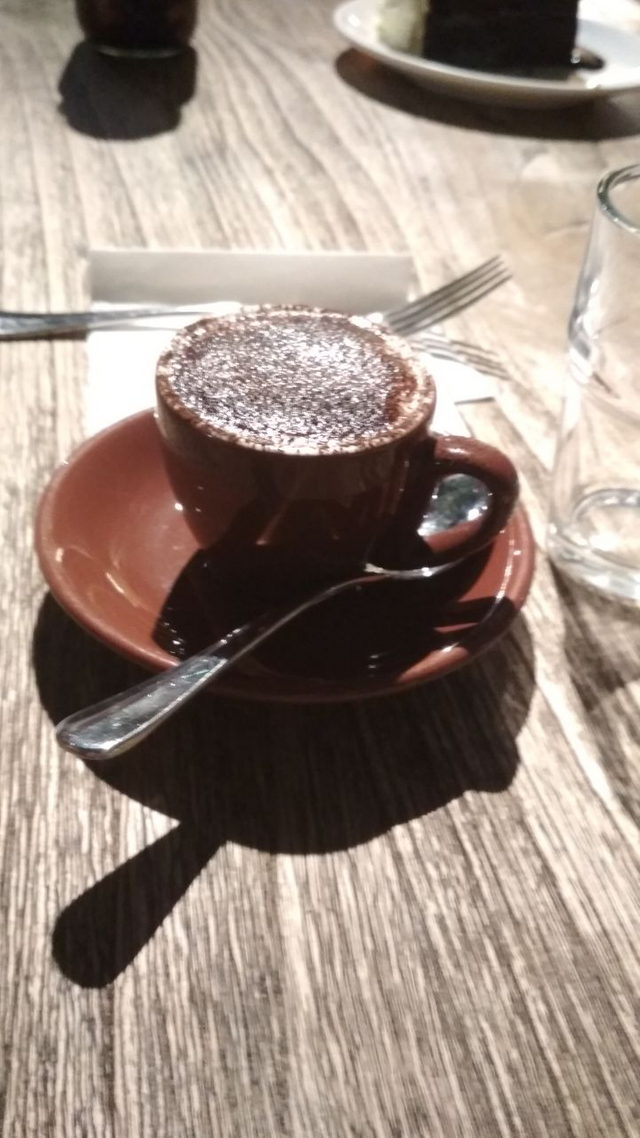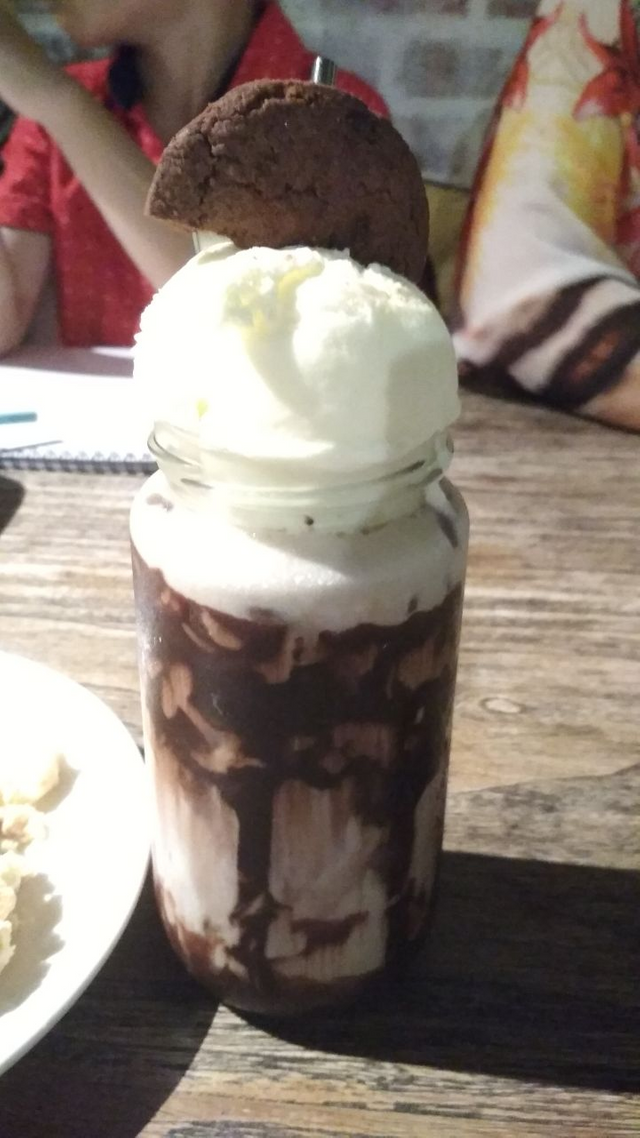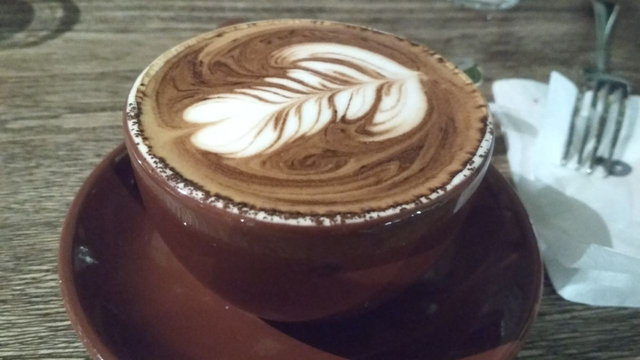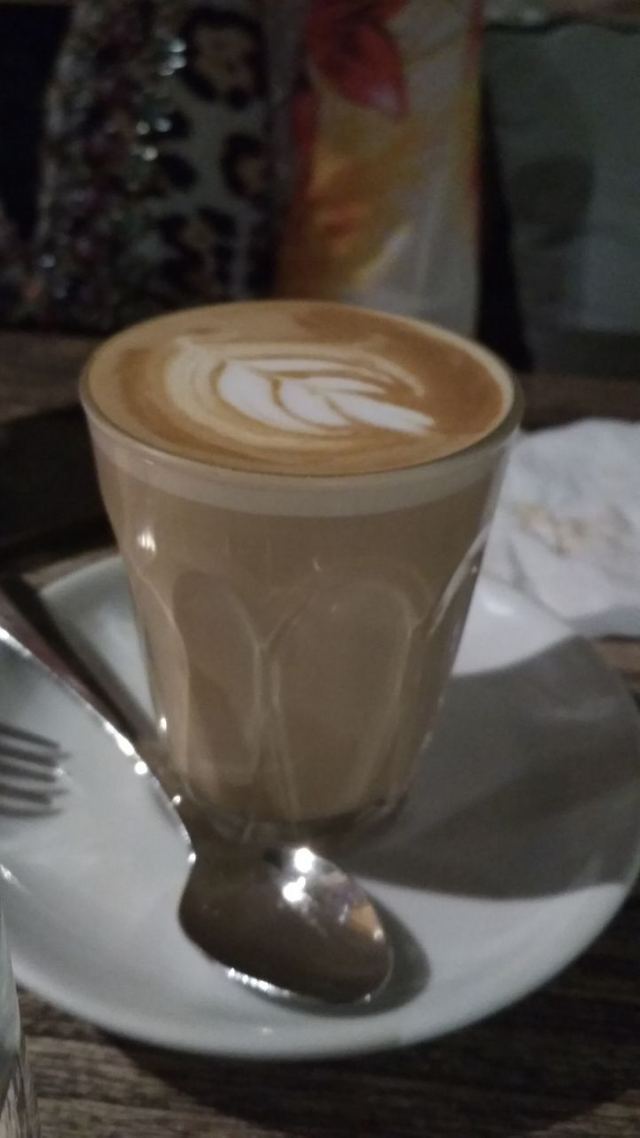 It's a full kitchen restaurant, other than bakeries and patisseries, it is also a cafe. I'm just going to run through some of the drinks we had, and all of them are good. Let's roll it down from top to bottom.
Babycino - A baby size of cappuccino.
Iced chocolate milk - Mug was painted with chocolate syrup, and filled with a milk, and then top up a huge scope of vanilla ice cream.
Came a cappuccino that has drawings. Since when cappuccino was entitled coffee art? And it's supposed to sprinkle with cinnamon powder. Not quite agreeing to this, but whatever.
And as usual LazyMom despite can drink strong coffee, but she would order latte at any cafe restaurant, to be on the safe side.
You may download the menu and have a look
https://thebiggroup.co/media/attachments/2019/12/temp-menu-4NOV-OUTLINE.pdf
If you're interested to see some other photos and surroundings, here's the 1st edition I made 2 years ago, but its written in Chinese language.
https://steemit.com/cn/@davidke20/4syu1i
And this is the second episode where I visited the Mid Valley outlet.
https://steemit.com/foodphotography/@davidke20/plan-b-midvalley-megamall
That's all for now folks. I would really like to visit the Pulika outlet someday since it's very near to my house in Kuala Lumpur.
---
Restaurant Information

Plan B



No. 75, Jalan Panglima, 30000 Ipoh, Negeri Perak, Malaysia
---
Plan B is the only plan
This post participated in the Tasteem contest Bakeries and Patisseries