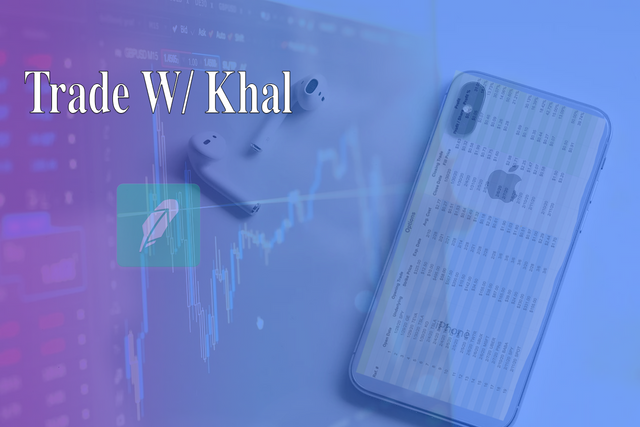 phew.. where do I start?
The markets are hot right now. The volatility is serving me well and I'm definitely making the most of it.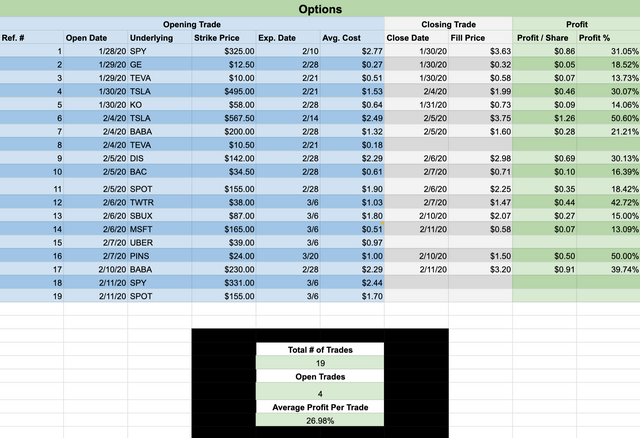 Since I started tracking these trading updates, I've made and documented 19 options trades here on the spreadsheet. Most of these are puts interspersed with the occasional call.
Between high variance in the implied volatility + prices hanging on a limb as the news seems to drive the market in one way or the other like the sway of the wind, I'm closing these trades pretty fast. The average time per trade is something on the order of 1-3 days per contract. Always love to see that.
Dollar-Cost Averaging My TEVA Play
TEVA has moved far against me since I first opened the trade on the 4th of Feb. Since then, I've been steadily buying contracts on the way down and today I doubled up on my entire position (buying an amount of contracts equal to my entire previous position).
This brought my average way down. I also managed to get lucky on the timing and the price of those contracts nearly doubled by the time the market closed today. I'm still in the red on the average cost of the position by about 17%, but when the market opens tomorrow (following their earnings call in the morning), I'm hoping to get filled at a nice profit on all of those contracts I've managed to scoop up.
Either that or... it's gonna be a tough loss. Judgement day will be tomorrow, but I have a good feeling that I'll be on the right side of that TEVA play (see Ref. #8 in the chart).
Quick BABA Flip
I bought some contracts in Alibaba yesterday (2/10) and the stock price rallied this morning (2/11). I managed to close off that BABA trade in just 1 day for a profit of 39.74% (see Ref. #17 in the chart).
DCA on UBER
In addition to averaging my cost down on my TEVA play, I also doubled my UBER position today after seeing my original contracts were down 30%. UBER is still a good PUT play in my opinion. Hopefully these will close by the end of the week (or if we see a little down tick tomorrow).
My Risk Distribution Strategy -- Opened Puts on SPY and Hedged With Calls on SPOT
I saw an opening to buy puts on SPY today and got them at a good price. My open positions today looked like this:
TEVA Puts
UBER Puts
SPY Puts
With that, I like to get some sort of hedge in the mix so I picked up some calls on SPOT. Some people hedge by buying or selling the other side on the same underlying asset, but I choose to spread it all out and buy puts & calls simultaneously across different industries. It works well for me and is a simple way to distribute risk.
---
So far my average profit per trade (since starting this spreadsheet and posting series) is 26.98% with 19 total trades on the board. 4 of them are still open as of closing bell today.
Posted via Steemleo