What is more miserable than reality? What is more sad than the lives of the alphabets of poverty, violence and war? In fact there is already the most miserable and sadest of all, to see it with the eyes of innocent children, who were not supposed to see all this ugliness early.
The Florida Project takes place in a bright pink castle, with a large park and games, close to a small spring, and a few kilometers from Disneyland in person.That's not every small dream, but the director, Sean Baker, turned his back on all this beauty. Tell us the details of this world, which we ravage mites to the core.
Image of The Florida Project
The movie's heroes are the children of three-year-old Moni, the daughter of a single mother, Scotty and his same circumstances, and Jancy, who lives with her grandmother after the mother gave birth to her. Fifteen threw it on grandma and went.
The story of the film is the same simplicity, there is no great crisis faced by the heroes, nor an attempt to defeat the bad guys, the evil from the beginning can not be defeated, who can defeat poverty and hunger in this world! But instead of a strong plot, Shane Baker, co-authored with Chris Bergo, presented a soft drawing of characters, relying on the wonderful spontaneous representation of young children who carried the burden of the film on their shoulders from start to finish.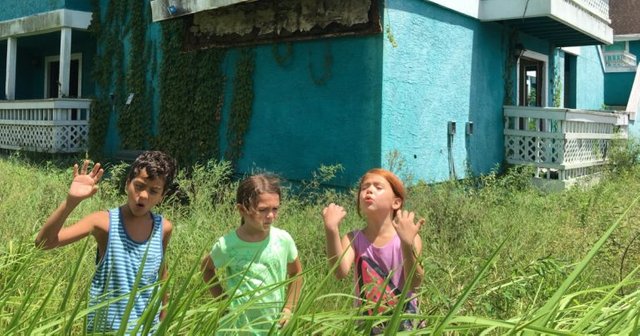 Image Source