"Attitude is the difference between an ordeal and an adventure" Bob Bitchin
We sheared off the left axle of our camper trailer getting out to the Painted Desert. Luckily we had a spare stub axle with us, and we made it out after finding some replacement bolts to attach the spare. I must admit it was definitely feeling like an ordeal to be stuck out in the desert, with your face in the sand, trying to jack up the camper, with three kids including a newborn baby. Funny how things turn from ordeals into adventures retrospectively. I am sure you all have stories of woe that later become campfire favorites. I took this title shot the next morning at sunrise over the Arckaringa Hills in the Painted Desert. The orange, yellow, and white shale dates back to when this landscape was once an ancient seabed 80 million years ago. I did not see another person for the whole shoot. Outback South Australia.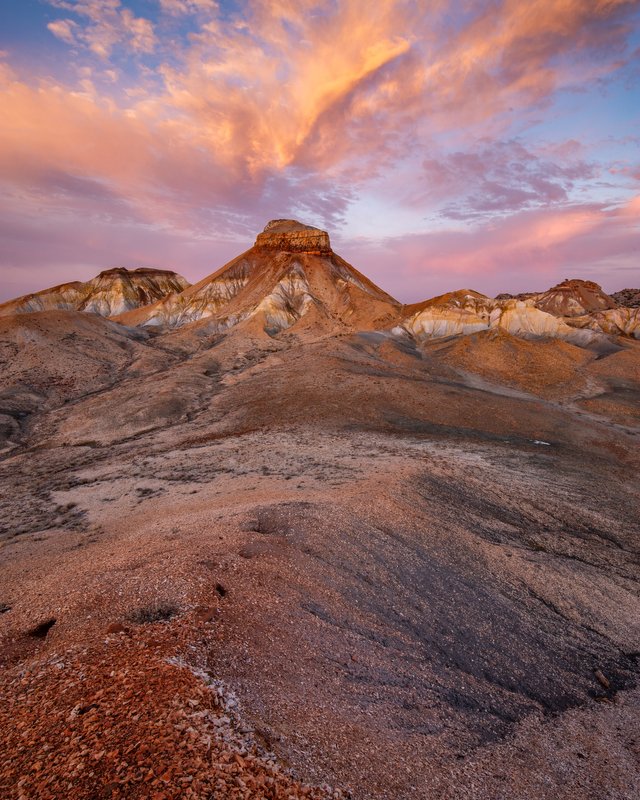 I plan on getting into the habit of putting a few more behind the scene shots up here on steem to give my followers a bit more insight into what it takes to get a "photo". Those that are interested I have a few shots of the trailer recovery below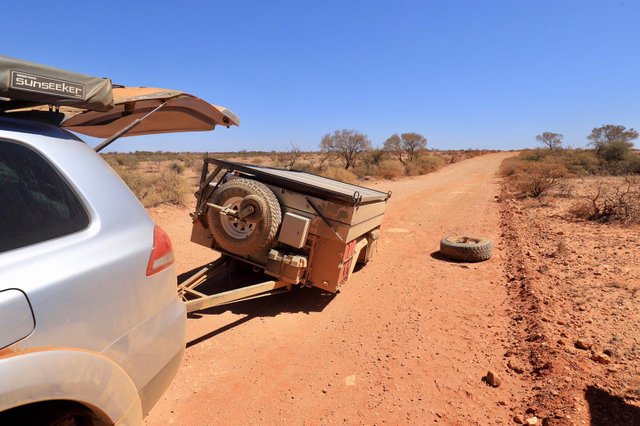 I had to hike back up the road and found the rim and tire which had flung off into the outback at high speed when the bolts holding the axle sheered off. It ripped all the handbrake cable off with it.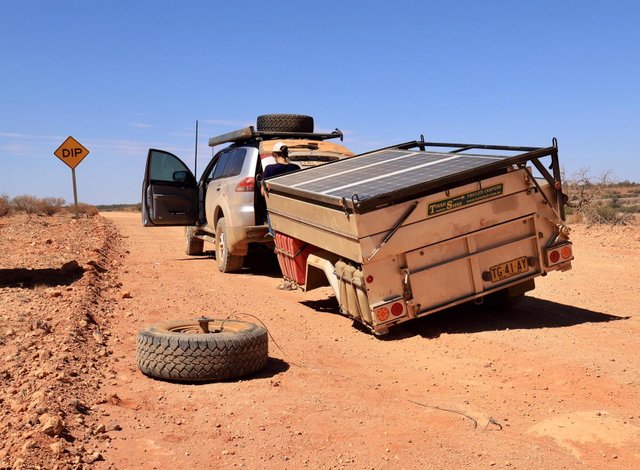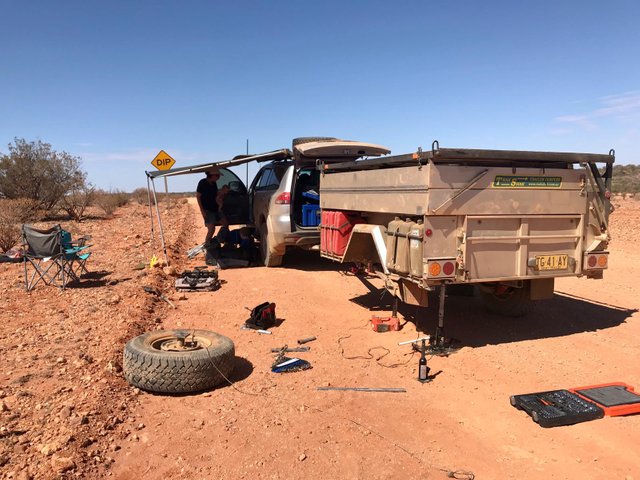 Note it took three jacks, two of them high extension jacks, to get this back off the ground as we were lifting if from the chassis rail (obviously no rim holding it off the ground as there would be with just a flat tire). Impressively the camper took the hit onto the ground at high speed with only minor distortion of the back RHS.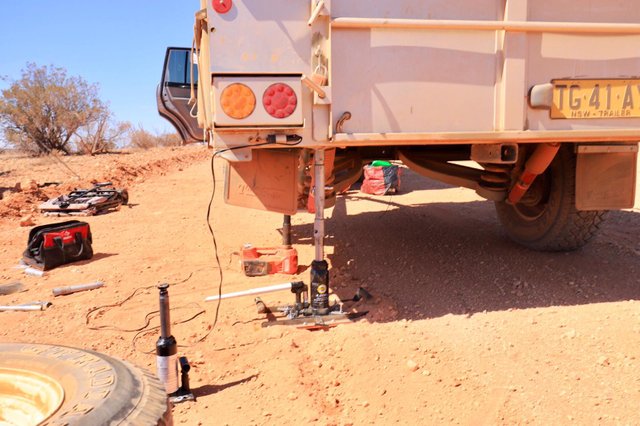 My boys watching on with interest to see if we can get it back on the road. It does not matter how well you think your rig is built, when your traveling in the outback and crossing deserts you need to have spares for everything and the tools to use them. The old military saying "two is one and one is none" comes to mind.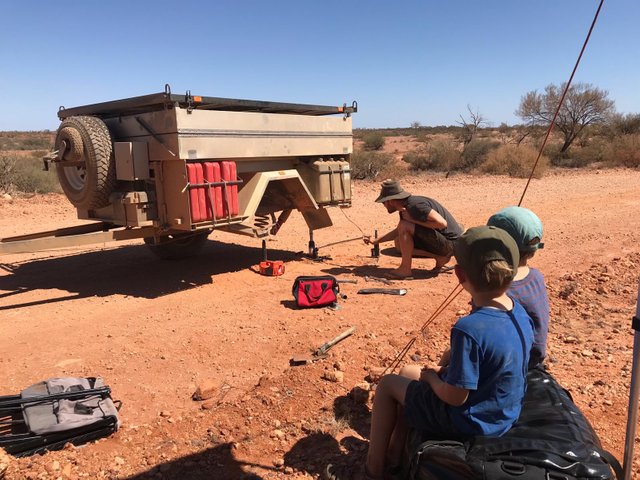 If you would like to learn a little bit more about my background in photography you can read the interview @photofeed did with me here.
Robert Downie
Love Life, Love Photography
All images in this post were taken by and remain the Copyright of Robert Downie - http://www.robertdowniephotography.com