Just a quick post to check out how the community features are working !
This shot is looking across at the incredible chunk of rock which makes up Gimili peak. The high quality of the rock makes it an amazing location for scrambling and climbing, particularly compared to the crumbling sedimentary strata of the Rocky Mountains.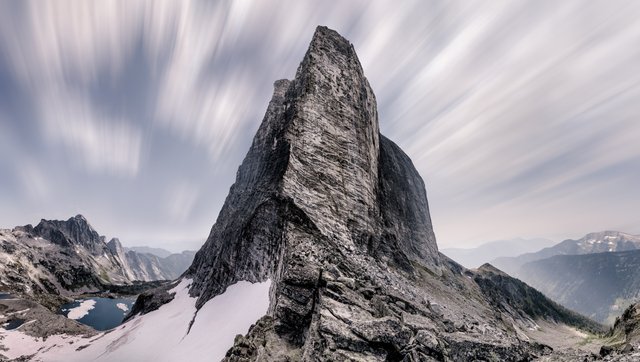 It is very hard to get an idea of the scale here at social media resolutions; I have included a crop below from the super high res version of the above shot (76mp) that shows my 3 friends sitting and having lunch on the other side of the ridge. See if you can locate them on the original shot above !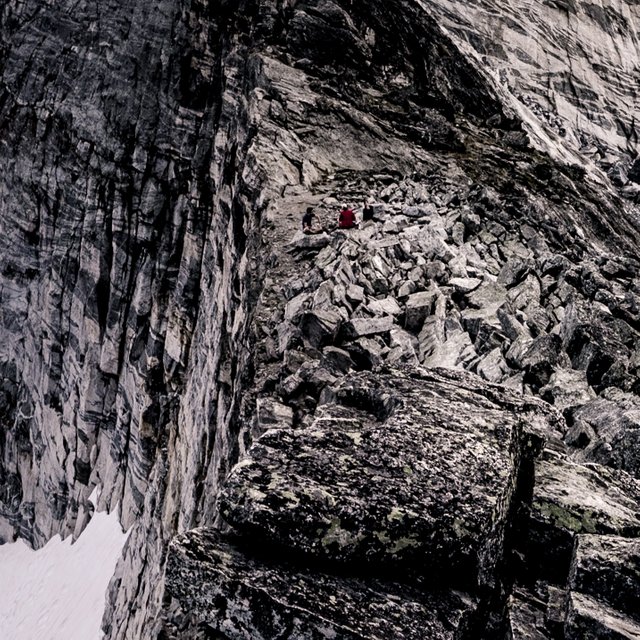 It was a complex shot to get as Gimili towers above you in a way thats hard to understand even after scrambling high onto the ridge next to it. The title image was formed using 36 hand held shots stitched into a single panorama. I then edited the sky with a radial filter to achieve a long exposure look. I did have a 10 stop ND filter with me up on the ridge; but 36 long exposure shots even at 5 minutes each per shot would represent 3 hours of shooting time and the clouds would have long moved on. When high in the mountains you also simply can't afford to hang around that long on an exposed alpine ridge unless you have a lot more gear than I did on this occasion.
In Norse (or Scandinavian) mythology Gimili or Gimlé is described as the most beautiful place in Asgard, the realm of the gods. It is represented in the old stories as a kind of heaven, a golden-roofed building where righteous men go when they die.
Geologically Gimili is part of the Valhalla Gneiss Complex. The complex consists of lower grade metamorphic sediments interspersed with massive high grade igneous granitic and granodiorite intrusions such as Gimili. It sits at 2774m (9100 ft ) in the Selkirk Mountains. of Valhalla Provincial Park. British Columbia, Canada.
If you would like to learn a little bit more about my background in photography you can read the interview @photofeed did with me here
Robert Downie
Love Life, Love Photography
All images in this post were taken by and remain the Copyright of Robert Downie - http://www.robertdowniephotography.com