Hi Everyone,
Happy Valentine's! What a week! I've been super busy both with work and the family so I didn't even notice today is the day! My friend mentioned she got a sleep in (she only works two days a week) and I thought that was weird and she said yes maybe the only time in the year to do so because is Valentine's Day. Well at least she got something, I still had to wake up and make lunches, do the drops offs and work my ass off because things were blowing up at work! Just as I was getting ready to take the kids to swimming lessons later in the afternoon, my other half and baby M came home with a special something for me. Baby E also can running in with something he made at school.
Baby E made a heart flower with lots of red and pink shades of cut up paper. It was his first take home assignment since starting kindy so he was pretty proud of his work. He even told me to stick it on the cupboard so I can see it every day. The baby M got me a nice pink chocolate he has chosen from one of our favourite cake shop in the city. He probably wasn't getting the fact it was actually for me as he was just jumping up and down asking me to open it asap! Nice thought though :)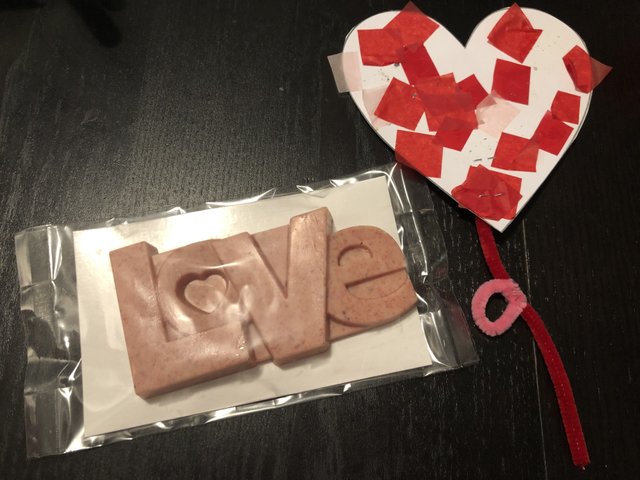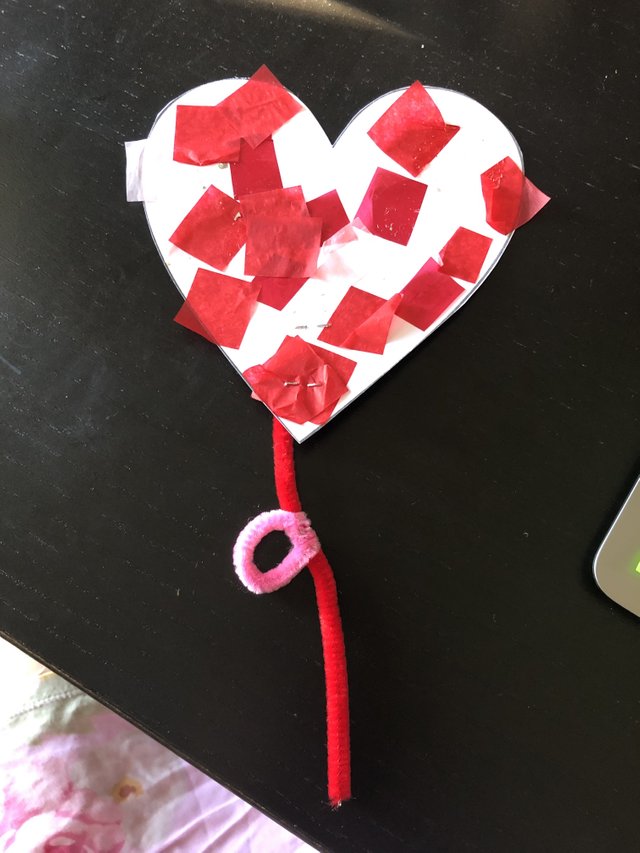 My hubby got me two small cakes from the cake shop which was nice because he drove all the way to the city to get it while I was still sorting out some issues at work. I didn't notice he took one kid out to get it, he left Baby E with at home and turned the Nintendo Switch on so he could play Mario Cart. He also booked a seafood buffet on Sunday for the family as there was no way we could have gone out for dinner after swimming. How did you celebrate Valentine's day?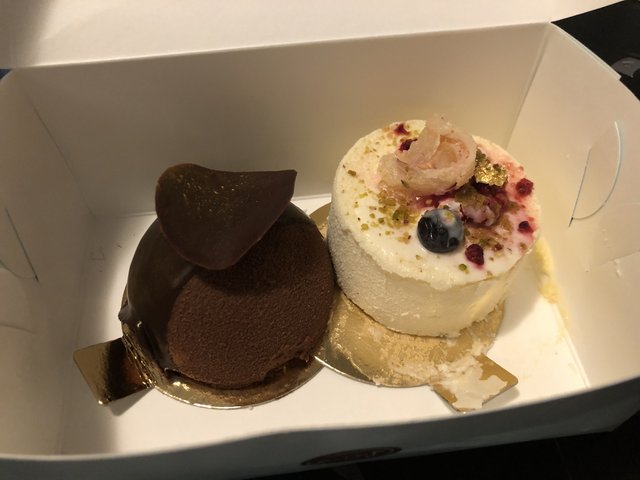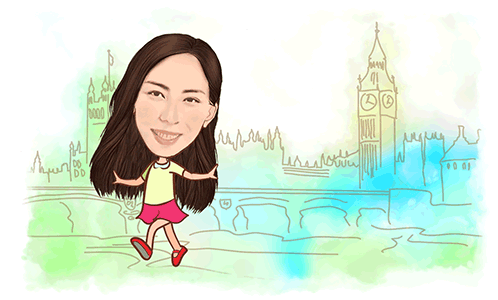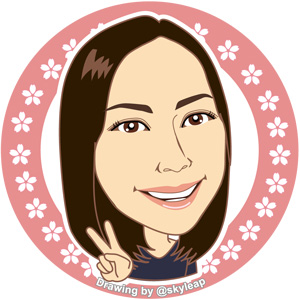 ---
Thanks for reading. If you like my post, please follow, comment and upvote me. There will be more exciting posts & destinations to come.
謝謝你們收看。 請你們繼續跟隨,留言和投我一票 . 我會分享更多遊記和其他有趣的 blog.
All photos & videos are taken by me & co in all my blogs/stories unless quoted. 每張相片和視頻都是我們自己拍的