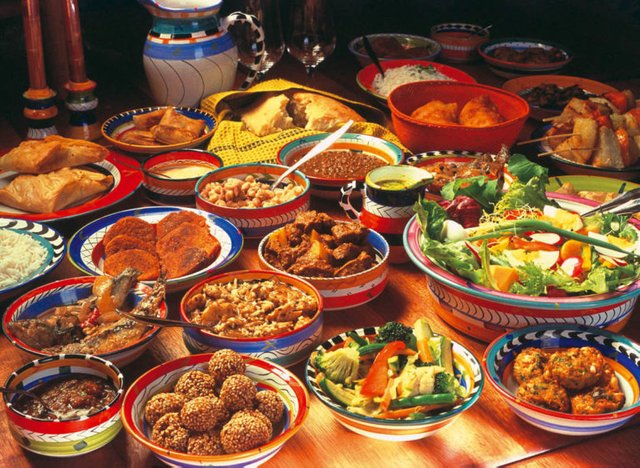 Africans have ancient and traditional cuisine. Most people in Africa are consuming food and have an ancient tradition of food. And that is why different foods from Africa have caught the attention of different countries around the world. The Africa.com website has published a list of the 7 most delicious and popular foods in Africa. Today's event discusses some of Africa's most famous and delicious dishes.
Kachumbari
Kachumbari is a popular African salad made with fresh tomatoes, onions and red peppers. This is an African dish. This food is quite popular in East Africa. Kachumbhari is a popular food, especially in Kenya, but also in Tanzania, Rwanda, Burundi and Uganda.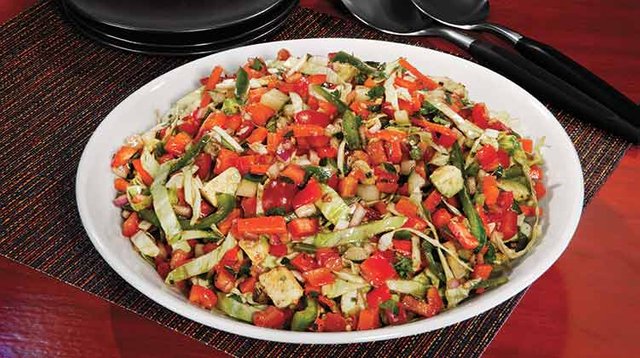 This meal is also known as summer during the summer. This meal is eaten with various summer foods, such as lunch, dinner or meat grill. The food is also circulated in the United States, but there it is known as Pico the Gallo.
Fufu
Fufu is a popular food name in almost every country in Africa. One of the main dishes in Ghana, Liberia and Nigeria in particular is Fufu. This meal is made in a combination of water with green flour and cassava. Serve the fufu with soup, palm broken soup or light soup.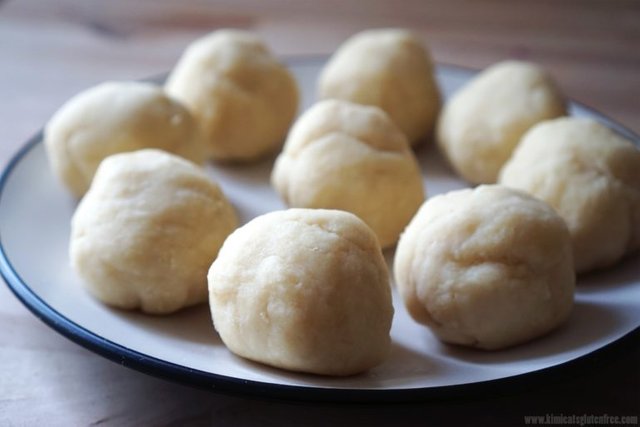 These dishes have a great reputation as an ancient traditional food. There is a tradition of eating fufu with different sauces or soups. Fufu is sold in almost every restaurant in Nigeria. This food is also well known as street food.
Cholant
Cholant is currently the name of a popular food in African countries. This meal was widely practiced in traditional Jewish families. And that's why this dish is called the Jewish Stew. In ancient times, this was the custom for Jewish Jews to wake up at night. And that is what is currently eaten at dinner. There is also a great demand in Africa for lunch.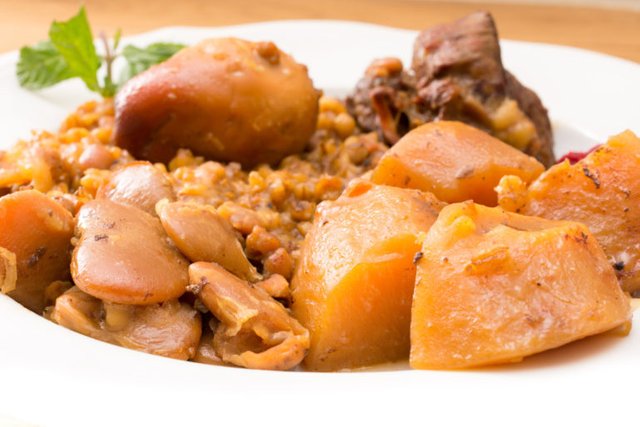 Cholant is cooked with various ingredients including meat, potatoes, beans, barley. Currently served in dish or dish with boiled eggs with choline. Traditional Jewish families organized this meal at their various religious festivals and ceremonies. Also during the war, Jewish soldiers were given this meal during the night. This food is most needed in winter.
Bobotay
Bobotay is a popular South African cuisine. Which is mainly cooked from chicken and eggs. Apart from South Africa, this food is popular in many other African countries. In addition to meat and eggs, pomegranate nuts, hing, milk, celery seeds and various spices are used as other ingredients in cooking. Originally from Indonesian cuisine, the dishes spread through Indonesia to Africa.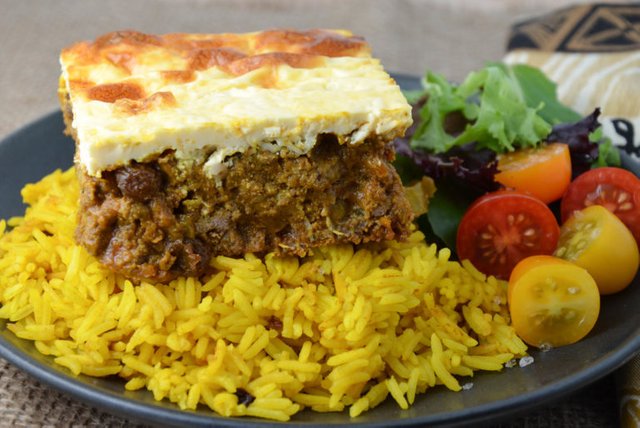 In addition to chicken, Africans now use pork to make bobbait. It is also currently cooked in various flavors. Eggs, nuts and cassis are made in a mixture of different flavors. While serving in the bobati, various spices, including walnuts, chutneys and bananas are served.
Biltong
Biltong is a popular dish made from dry meat in South Africa, Nigeria, Zimbabwe and Namibia. There are several Biltong preparation methods. However, beef is used as the main ingredient in making it. Bilong is prepared by drying the meat by mixing various spices with soft beef.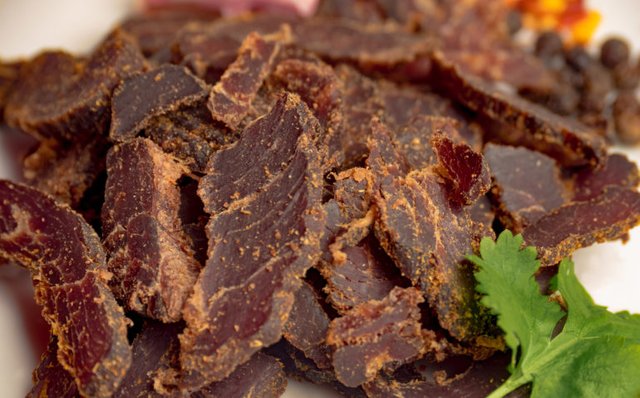 Various spices and salt are sprinkled on the meat and stored in an archive, the meat is prepared by drying it. Later this meat is cooked with various ingredients including black pepper, sugar, coriander or prepared by drying.
Accra, Nigeria
Acara is a famous Nigerian cuisine made from beans. Look like a ball. The food originated from West Africa and Brazil. In ancient Brazilian times, this meal was prepared for sacrificing various religious festivals and deities. Also in ancient times slaves of West Africa were allowed to eat this food.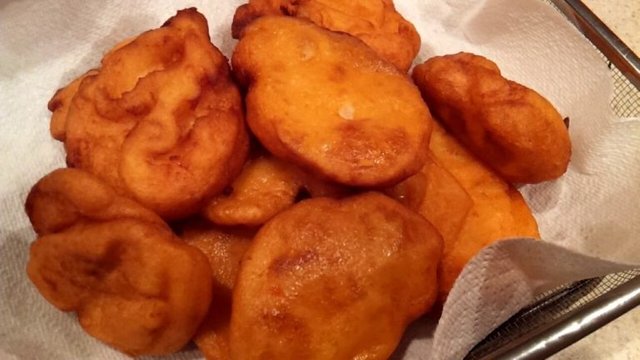 The food was introduced all over Africa, mainly through slaves in West Africa. Currently the food is most popular in Nigeria, Ghana, Togo, Benin, Mali, Gambia and Sierra Leone. Acara is made in combination with chopped onions, salt, shrimp, palm oil, beans and various spices.
Kushari, Egypt
Kushari is a popular food in Egypt. The origin of these foods originated from Egypt in the 5th century. From that time, Egyptian rice, macaroni, beans, spicy tomato sauce, garlic, fried onions, vinegar and delicious spices were made by mixing kushari. The French people living in Egypt were the first to introduce the food. The Egyptian soldiers were then fed this food. At present, Egyptian pakeshim, pendant, rice, and macaroni are used in the manufacture of kusari.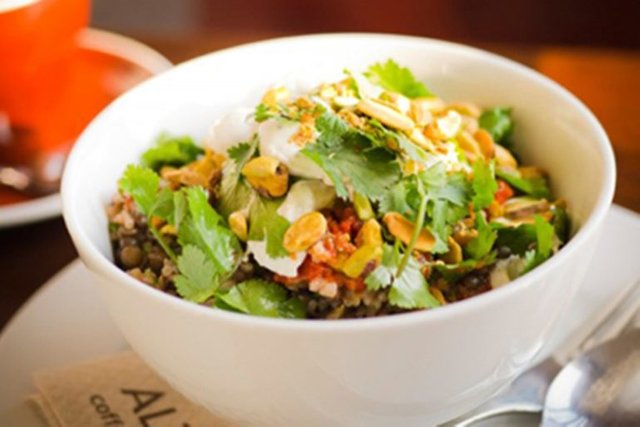 In the early years, it was a popular food among kusari workers and employees. Kushari is also a popular food in Egypt's street food. This food is also available in almost every Egyptian restaurant. The Egyptians prepare for their ceremonies and festivals. Traditionally, no meat is used to make kusari. It is cooked with whole vegetable ingredients and oils, spices.
Akkara, Senegal
Akkara is one of the most popular dishes in Senegal, the African country. Acara is prepared by pouring hot peas through hot water. Acacara is made in oil by mixing various spices and ingredients with peas.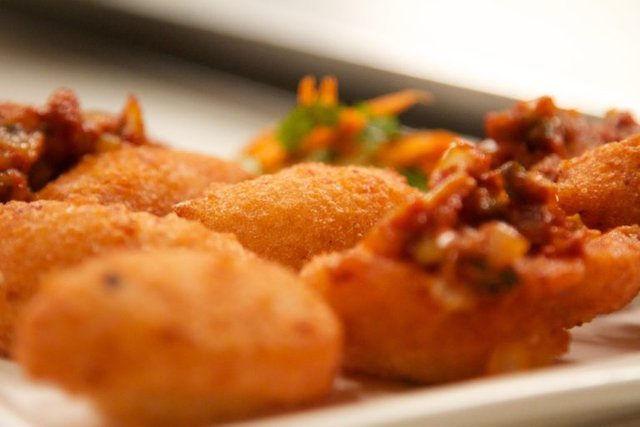 Acara is one of the best-selling foods in Senegal's street food stores. Akkara is also found in various Namidami restaurants.
Post and image source :foodtips.co/best-african-food/
Thank you 🛫🛬🛫🛬🛫🛬🛫🛬🛫🛫🛫🛬