I have ad some pretty instresting and yummy food since coming to Madrid. Of course we have pasta in Kenya, and almost everything else they have here, what is most interesting is how different food is prepared here. It's also shocking and interesting at the same time when I make my own Kenyan version for people here. Who knew there were so many different ways to make the same food :)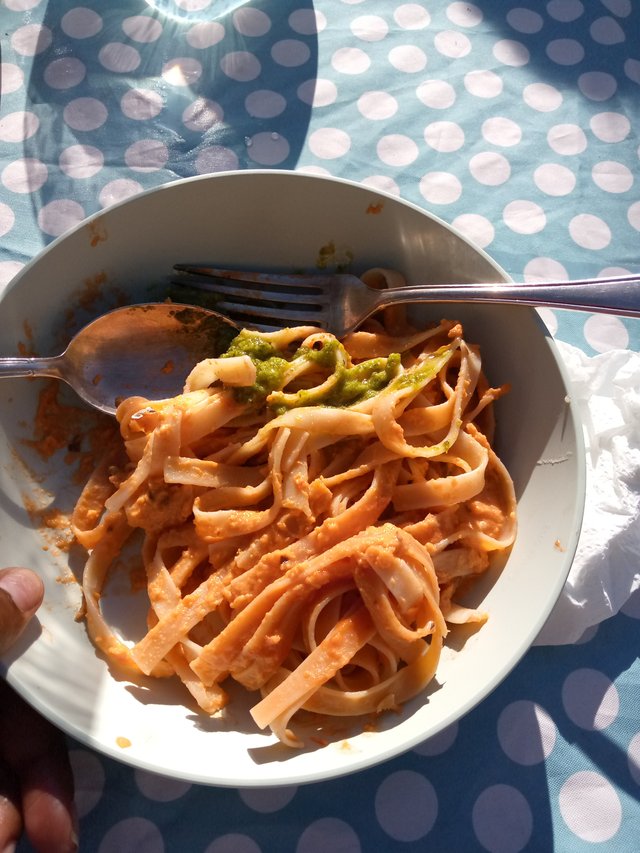 A few nights ago I had the most amazing pasta. There was nothing particularly impressive about how the pasta was boiled (I'd mostly have let it boil a little longer), but the sauce and how it was made was most fascinating and exxtttra yummy. There was also this extra pesto sauce of something that was green in color. Loved it!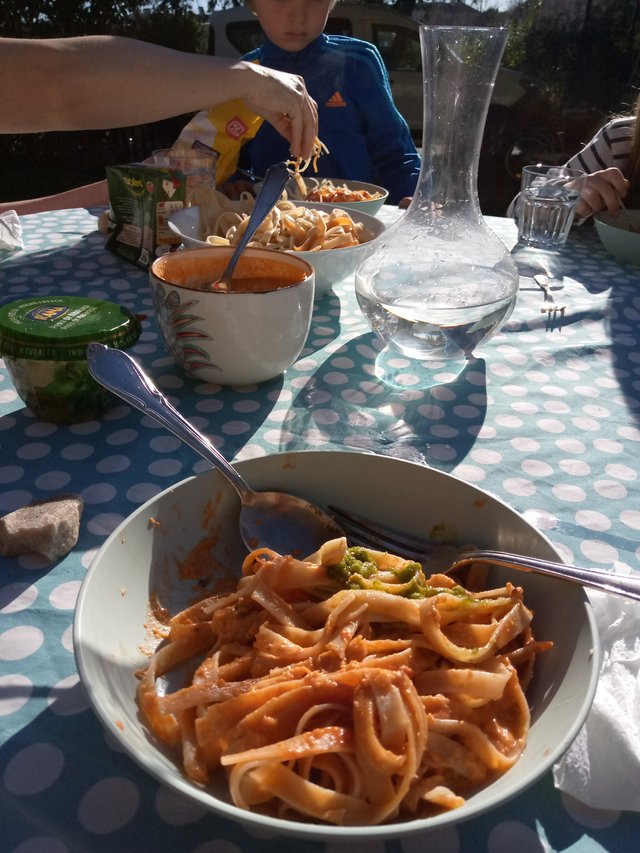 I have never really been much of a pasta person, but the way things are set here, I'd say it is easily one of my best dishes to have here. And this was only home-made, I can't imagine how it is when done by a professional chef. perhaps that should be my next try on my next eat-out experience.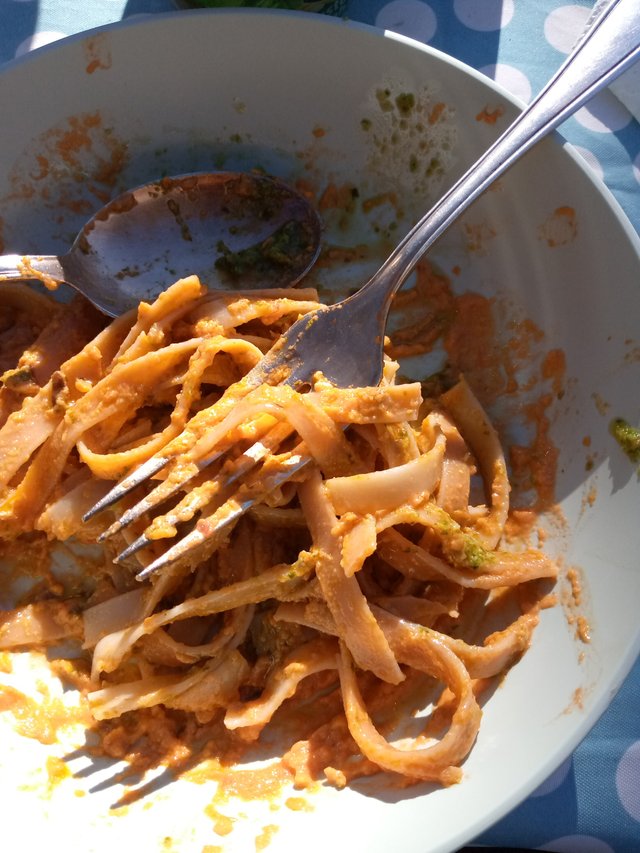 At this rate, I might as well start buying new, bigger clothes because all I seem to do is to enjoy yummy foods!!
Leave me a comment down below if you love pasta and most importantly, which kind of pasta and how do you like to have it? I might just go on a pasta hunting spree in the city over the weekend. Nothing better than having yummy food!
Happy Eating Everyone!!